Thank you for your message, someone from the team will be in touch very soon.
Page Title
Sep
10
10×10 with Michael Acton Smith of Calm, Presented by Fora
Free
Description
10x10 is your portal into the minds of technology's best, brightest and most interesting.
Welcome to 10x10, a modern event for modern times. This interview series asks 10 tough (ish!) questions in 30 minutes of the world's leading figures in technology.
This month we're joined by the brilliant Michael Acton Smith, co-CEO and co-Founder of Calm, the #1 App For Mental Fitness. Michael has an impressive resume of digital experience, as well as an OBE. We'll be asking him about the key trends he's seen via the Calm app over the last 6 months, his thoughts on big tech, and what the future holds for Calm post-pandemic.
Michael will be interviewed by emerging technology specialist and HERE/FORTH founder, Paul Armstrong and you'll also have the opportunity to ask him your questions.
Grab a beverage and ready yourself for a fast 30-minutes. We won't be waiting for stragglers. If that wasn't enough, all attendees will receive a curated virtual gift bag featuring top offers from a melange of top brands that you'll only get access to if you tune in.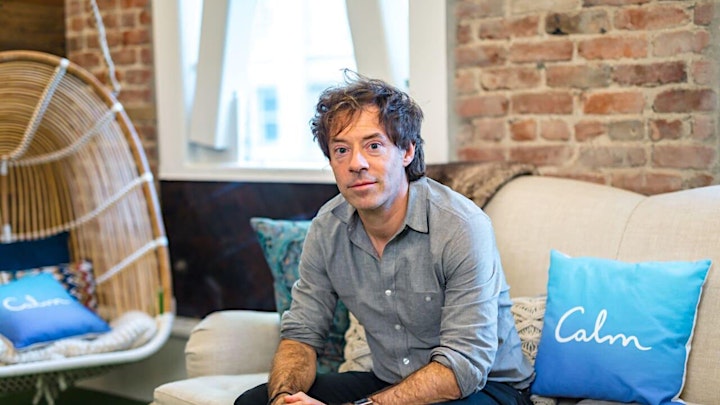 MORE ABOUT MICHAEL ACTON SMITH
Michael is the co-founder and co-CEO of Calm. Long fascinated by neuroscience, flow states and mental fitness, he is passionate about spreading meditation as a simple but valuable skill around the world.
Prior to Calm, Michael was the founder of Mind Candy, along with Firebox.com, Ping Pong Fight Club and Berwickstock music festival. In 2014 he was awarded an OBE for services to the Creative Industries.
*In booking a ticket, you are opting into the Fora Events mailing list. We would like to keep you informed about our upcoming events, but you will have the opportunity to unsubscribe from these emails at any time.
Date And Time
Thu, 10 September 2020
18:00 - 19:00
Location
Online Event