Thank you for your message, someone from the team will be in touch very soon.
Page Title
Mar
03
Beyond allyship: Solidarity for womxn and non-binary voices
Free
Description
Join us as we go beyond allyship to explore true solidarity amongst and for womxn and non-binary voices.
This International Womxn's Day panel, hosted by Fora in partnership with LBTQWomen, will highlight multiple womxn and non-binary voices. We will hear about their journeys towards embracing their identities and leveraging their voices as leaders and organisers, and their work to bring communities together. We'll explore the intersections of race, ethnicity, cultural identity and queerness and we'll ask:
• How is vocabulary shifting?
• What is the impact of bias and micro-aggressions?
• What is our vision for a more inclusive way to celebrate International Womxn's Day?
• What can be accomplished in 2021 that was never before possible?
• How can we centre the most underrepresented and marginalised in our communities?
Speakers
• Jennifer Brown (Host), Jennifer Brown Consulting
• Lady Phyll, Founding Executive Director of UK Black Pride and Executive Director of Kaleidoscope Trust
• Erin Uritus, CEO of Out & Equal
• CV Viverito, Associate Director of Global Initiatives at Out & Equal
Agenda and learning outcomes:
• Be inspired by womxn and non-binary people as they share their world-shaping wisdom and stories.
• Explore the meaning of the intersectional term 'womxn' and why we use it.
• Recognise the difference between visible and invisible diversity, and the importance of an open dialogue to build trust.
• Realise the impact of macro and micro-aggressions and how to challenge them when we hear and see them.
• Understand 'intersectionality' to combat the interwoven prejudices faced by certain communities.
Benefits of attending this session:
• Take a frank look at the obstacles facing true solidarity and equality and discuss solutions for change.
• Understand shifting ideas and discuss what can be done to keep moving forward.
• Come away with the knowledge and the confidence to challenge discrimination and effect real change.
About Jennifer Brown
Jennifer Brown is an award-winning entrepreneur, dynamic speaker, diversity and inclusion expert, a proud member of the LGBTQ+ community, and a US Ambassador for LBTQWomen. Her passion is to build more inclusive workplaces where more of us feel welcomed, valued, respected, and heard.
As the Founder and CEO of Jennifer Brown Consulting (JBC), a certified woman- and LGBT-owned firm, Jennifer and her team design and execute inclusion strategies that have been implemented by some of the biggest companies and nonprofits in the world. She is also the bestselling author of two books, Inclusion: Diversity, The New Workplace and The Will to Change and How To Be An Inclusive Leader: Your Role in Creating Cultures of Belonging Where Everyone Can Thrive, a shortlist winner of the O.W.L. Award, and winner of the 2019 Nautilus Book Awards' Business & Leadership category.
Her podcast, The Will to Change, is downloaded by nearly 15,000 listeners per month, and she is a sought-after keynote speaker and expert for leading research institutions and business schools. She lives in New York City with her partner of over 20 years, Michelle. You can learn more at www.jenniferbrownspeaks.com.
Jennifer's pronouns are she/her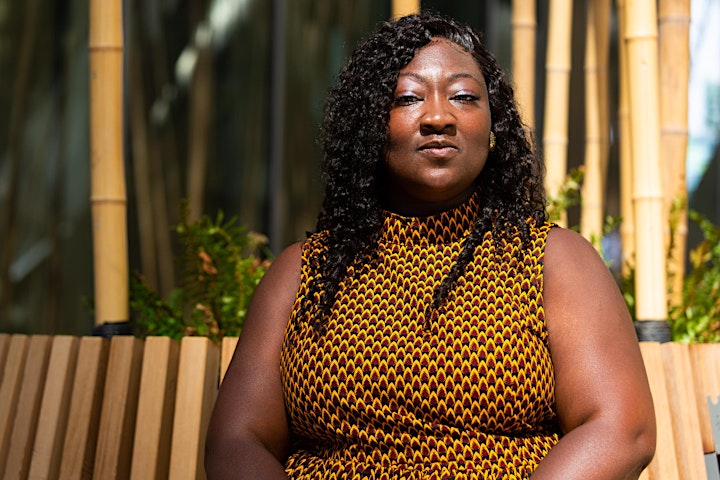 About Lady Phyll
Phyll Opoku-Gyimah is the nucleus of the award-winning celebration and protest that is UK Black Pride. Widely known as Lady Phyll – partly due to her decision to reject an MBE in the New Year's Honours' list to protest Britain's role in formulating anti-LGBTQ penal codes across its empire – she is also the executive director of Kaleidoscope Trust, an organisation working towards the liberation of LGBTQ people around the world; a community builder and organiser; an Albert Kennedy Trust patron, and a public speaker focusing on race, gender, sexuality and class. She's regularly called upon to advise nascent LGBTQ organisations around the world to help leaders create cogent organising strategies, establish robust partnership networks and work effectively in service of the LGBTQ community.
Phyll's pronouns are she/her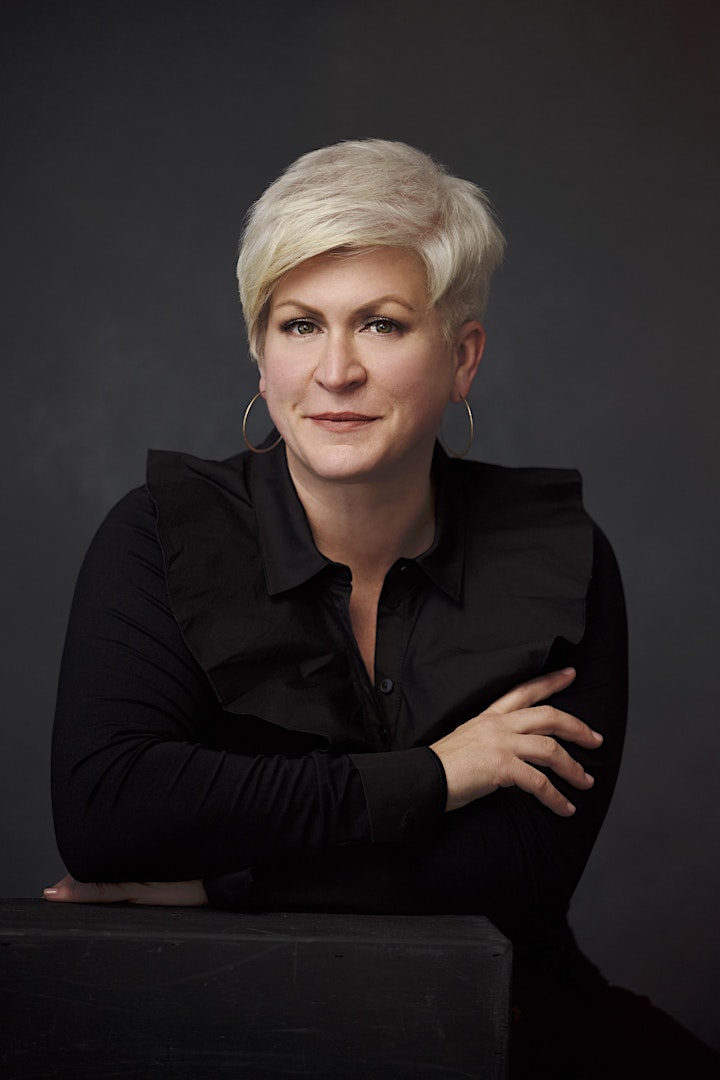 About Erin Uritus
Erin Uritus is the CEO of Out & Equal, the worlds' premier organization working exclusively on LGBTQ workplace equality.
She first got to know Out & Equal in the early 2000s when she was an employee of Booz Allen, and was working to ensure that LGBTQ employees there felt welcomed at work. She went on to join the Out and Equal Board of Directors, co-found the Out & Equal DC Chapter Affiliate, and serve as Co-Chair for the Out & Equal Summit in 2007 before becoming Out & Equal's CEO in 2018.
Her professional experience also includes work with the Department of Homeland Security, work for a major Middle East government in support of its efforts to restructure during the 2007 economic crash and subsequent "Arab Spring" revolutions. She is the co-author of a book about Change Management in government — published in both Arabic and English.
Erin has a Masters in Organization Development (OD) from American University, and two Masters certificates in Change Management and Performance Management from Johns Hopkins and Georgetown, respectively. She lives in Washington DC with her two beautiful daughters Amira and Haneen.
Erin's pronouns are she/her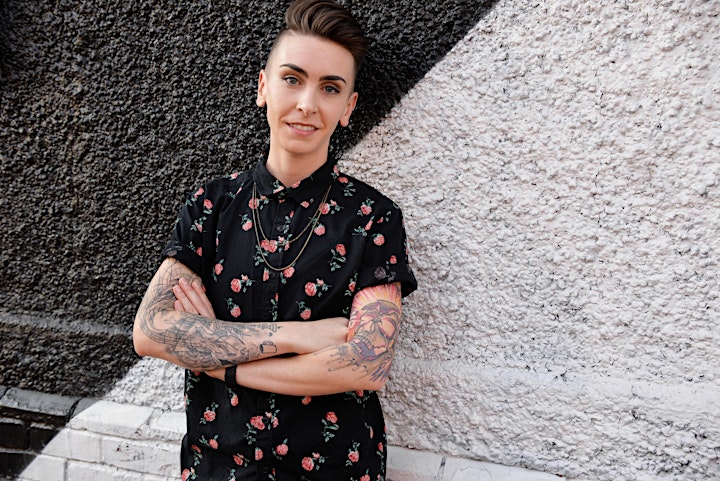 About CV Viverito
CV Viverito is the Associate Director of Global Initiatives with Out & Equal Workplace Advocates, where they manage programming aimed at advancing LGBTQ workplace inclusion in Brazil and Latin America, China and India. Through partnerships with NGOs and multinational and national corporations, they play a key role in the development and implementation of the organization's global strategy and activities. Drawing from a variety of sources, local experts and stakeholders, they oversee the curation of Out & Equal's globally-focused content.
CV has previous experience working with NGOs in the Balkans, India, Latin America and the Caribbean and South Africa to organize political leadership trainings for LGBTQ leaders, research, civil society forums, and regional conferences. With 10 years of experience working to advance LGBTQ equality, both in the US and around the world, they are passionate about creating change through an intersectional community-driven framework. CV speaks English, Spanish and Portuguese.
CV's pronouns are they/them/theirs
About LBTQ Women
LBTQ Women is a dynamic network created to inspire, inform and celebrate the success of Lesbian, Bisexual, Transgender and Queer Women.
We aim to increase the visibility of LBTQ Women in work and society, help them to be more confident about who they are, encourage them to regard being LBTQ as a positive differentiator and actively encourage them to reach their potential, strive for success, be authentic and valued accordingly.
*In booking a ticket, you are opting into the Fora Events mailing list. We would like to keep you informed about our upcoming events, but you will have the opportunity to unsubscribe from these emails at any time.
Date And Time
Wed, 3 March 2021
18:30 - 00:00
Location
Online Event