Thank you for your message, someone from the team will be in touch very soon.
Page Title
Nov
25
Boom! Time: The Power of Uncertainty with Sam Conniff
Free
Description
Unblock, unlock & unleash the power of uncertainty with Sam Conniff, British author and the founder of Livity.
About Boom! Time:
2021 is a time for us to shape the future we want to see. And, we need to be inspired more than ever to Unblock, Unlock and Unleash our thinking and impact.
We're also tired, frustrated and short on time.
So, each month, Boom! Time will be 60 minutes of cultural stimulation and creative inspiration all wrapped up for you to indulge yourself in time well spent.
It's time to make your future happen.
It's time to create the impact you want to see.
It's time to be inspired and excited again.
This series is for the future makers by the future makers. Conversations with people who are fundamentally creating the future of their sectors and industries using the powerful Boom! Operating System of Unblock, Unlock, Unleash.
Sam Conniff will be interviewed by Scott Morrison, founder of the Boom!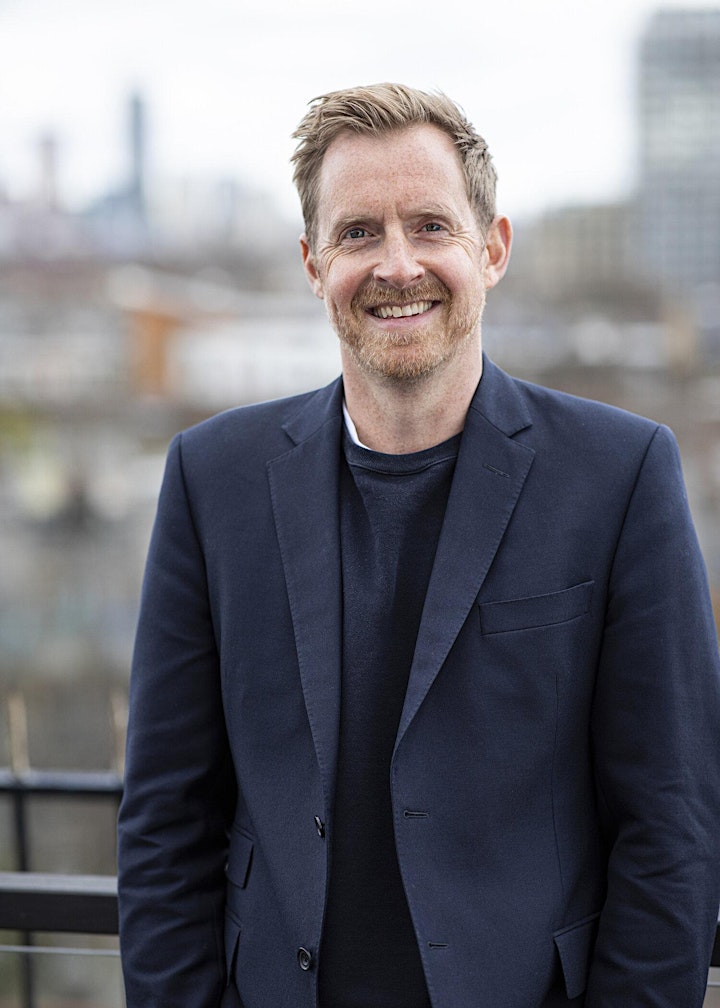 ABOUT SAM CONNIFF
Sam Conniff is a British author and the founder of Livity. He released the book Be More Pirate in 2018 with Penguin Random House. As the founder of Livity, Conniff has received recognition in the UK for his entrepreneurial work, including Ernst & Young Entrepreneur of the Year and a Big Society Award.
In the mid-1990s, Conniff launched his first business Supernature. In 1998, he founded a promotions business named Don't Panic. After a couple of years, Conniff made the decision to focus on his new marketing agency, Livity. He officially founded Livity in 2001, the agency was founded after Conniff wanted to bring about what he called "social change," with a focus on young people. Over the next decade, Conniff began to work with numerous companies including Channel 4, Google, and Barclays.
In 2018, Conniff released his first book, Be More Pirate. The book was published with Penguin Random House. Prior to its release, Conniff learned there was only a small budget to promote his book. He, therefore, flyposted Penguin Random House without their permission to gain publicity for the book.[8]
The book follows the premise that rulebreakers, such as pirates of the 1700s, often rewrite the rules that govern society. The book is aimed at millennials, who Conniff believes society has shifted and we are seeing more people not taking traditional rules socially or in their work lives. He stated in an interview with Evening Standard, "Everyone is taking matters into their own hands. I haven't met a twentysomething who hasn't got a hustle or a side-hustle going on. It has become an aspiration in itself.
His latest work is very much tuned in to the creation of the future - Uncertainty Experts is an immersive experience scientifically proven over three hour-long episodes on Netflix to convert fear, fog and stasis into action, creativity and trust. In it 'Experts', from hostages turned healers to refugees turned CEOs, show how to turn uncertainty into opportunity.
MORE ABOUT SCOTT MORRISON 'the Boom'
Scott has a unique set of experiences working in, on or on the Board of some of the world's most recognised brands including Saatchi and Saatchi, Wieden and Kennedy, Nike, Levi's, Xbox, Activision and Diesel. He is now the founder of the Boom!
the Boom! is in the business of impact. We Unblock, Unlock and Unleash it creatively, commercially and culturally in people, teams and businesses. Globally.
*In booking a ticket, you are opting into the Fora Events mailing list. We would like to keep you informed about our upcoming events, but you will have the opportunity to unsubscribe from these emails at any time.
** Please note this event is being live streamed and recorded. In attending this event you give your permission to be included in both the live streaming and recording.
Date And Time
Thu, 25 November 2021
18:30 - 19:30
Location
Online Event