Thank you for your message, someone from the team will be in touch very soon.
Page Title
Mar
11
Creativity Matters: How to Use Creativity to Get Your Voice Heard
Free
Description
Creativity Matters: How to Use Creativity to Get Your Voice Heard
All ticket donations for this event will go to Magic Breakfast who provide healthy school breakfasts to children at risk of hunger in disadvantaged areas of the UK.
A virtual breakfast spread of creativity and inspiration with Miquita Oliver. Join us in partnership with charity Magic Breakfast to explore how to use your creativity to get your voice heard and shake things up, all with a dollop of leading creative inspiration.
This International Women's Day panel, hosted by Fora in partnership with cultural communications agency Margaret, marks the launch of Talks on Toast – a breakfast catch-up that provides cultural inspiration and tips for navigating the new normal we find ourselves in, whilst raising money for charity Magic Breakfast.
For this first episode hosted by Miquita Oliver, we'll look at the role creativity plays in creating awareness and influence change in the world. We'll be joined by VICE UK's Executive Editor, Zing Tsjeng, and renowned street artist Andy Leek, the creative brain behind Notes to Strangers.
Throughout history to the present-day, creative expression and innovation have been used to communicate revolutionary thoughts and draw attention to what matters to us. Considered as one of the key skills needed for the future of work by the World Economic Forum, creativity is a powerful human tool that brings essential benefits to our mental health, says the World Health Organization.
Whether it be used as a vehicle to demand societal change and support a movement such as #MeToo or Black Lives Matter, or simply as a form of self-expression to externalise our inner thoughts and feelings, we'll look at areas such as:
• How to discover and own your creative voice.
• How to find the right platform or space for your creative voice and engage an audience.
• How the digital age has affected creativity - has it damaged it through over-saturation or enabled it through 'connectability' and providing a platform for all?
• Why creativity is more important than ever as the world faces a post-Covid existential crisis.
• Creative work that has stood out in recent times and what has led to its success.
• The importance of failure and collaboration in rethinking and finding new ways to achieve your creative goals and increase your impact.
Agenda and learning outcomes:
• Rethink everything you know about creativity and its importance in times of crisis
• Explore the role of creativity in activism and resistance
• Find your creative voice and be inspired to use it
• Hear the powerful stories and experiences of leading creative contributors.
Benefits of attending the session:
• Take away simple and practical tips to get your voice heard with creativity
• Be empowered to challenge habits and create new narratives and solutions with self-expression
• Understand the power of failure and collaboration when using creativity for good.
Speakers: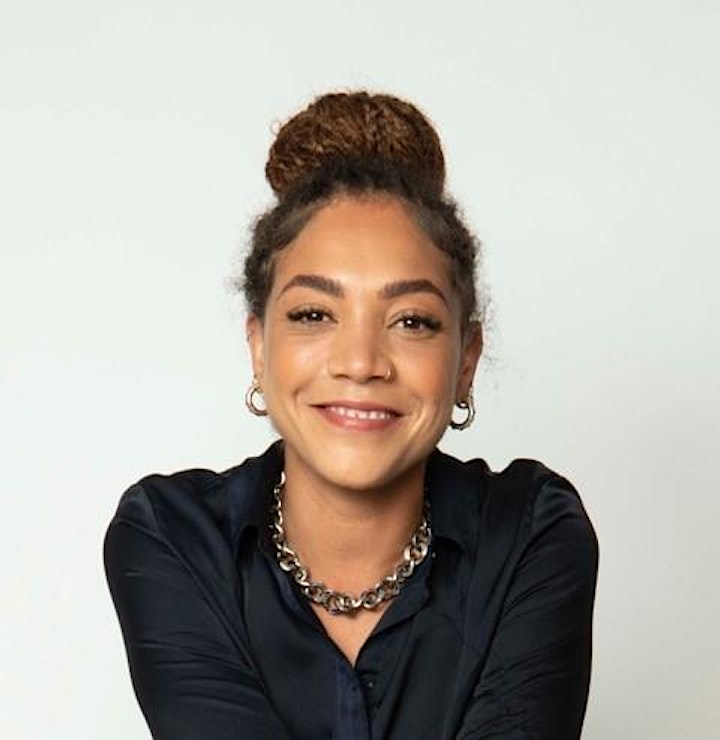 About Miquita Oliver:
Miquita began her career co-presenting Popworld with Simon Amstell; a music show which reached iconic status. Best known for her work on T4, Miquita is a skilled and respected broadcaster. She regularly hosted both Saturday and Sunday mornings on T4 until 2010 and fronted her own show, The Month with Miquita on 4music. In 2013, Miquita fronted the critically acclaimed BBC3 documentary Young, British and Broke. Miquita presented again for 4music on their music show entitled Rock the Look with Rimmel London in 2014.
Miquita is also experienced in live events such as V Festival, Bestival, T4 On The Beach and in 2015 she hosted Jamie Oliver's Big Feastival. She also regularly performs DJ sets across the country. Miquita has a strong radio voice having hosted a weekend morning show on BBC's 1Xtra and weekly music countdowns for Box TV.
In 2015 Miquita took part in BBC1's primetime entertainment show,24 Hours in the Past then in 2017, Miquita hosted Vandals and Visionaries, for BBC One West. In 2018 Miquita and her mother (chef Andi Oliver) took part in the BBC2 Rally car race show Road to Saigon. 2020 saw Miquita become part of the Stephs Packed Lunch family , presenting live segments every Friday for C4 as well as hosting a podcast quiz show called Quiz, Chat, Repeat.
About ZIng Tsjeng:
Zing Tsjeng is a journalist with over 10 years of experience across print, online and broadcast media as an editor, writer and presenter. She currently acts as VICE UK's Executive Editor, where she specialises in arts, culture, identity and current affairs. As a presenter, Zing has helmed VICE World News short-form video series 'Empires of Dirt' which unpicks the ugly history of Europe's colonial empires, VICE's award-winning sex and dating podcast My First Time as well as the BBC podcast United Kingdom of Zingdom. In 2018, Octopus published her four-book series Forgotten Women, which explores the untold stories of inspiring women who have been marginalised from history.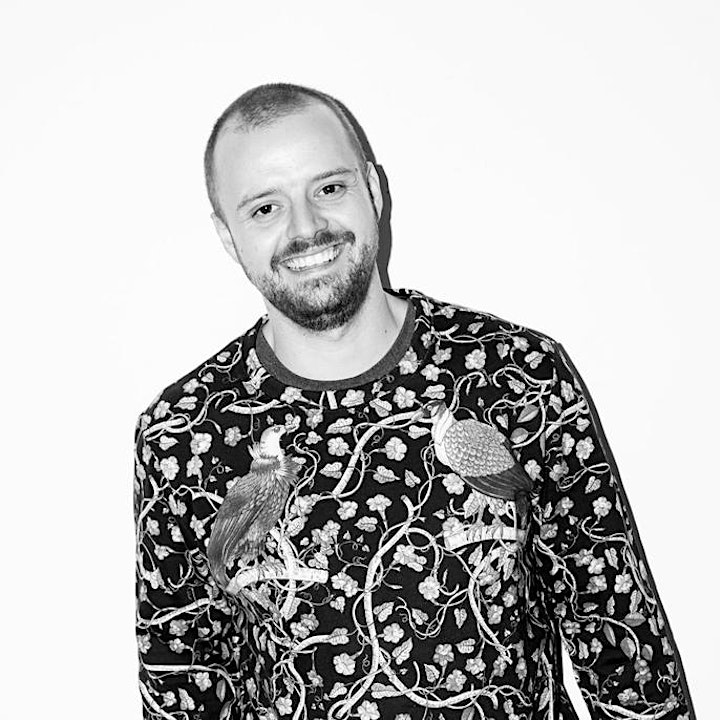 About Andy Leek:
Andy is best known for his Notes to Strangers project – handwritten notes which have popped up across London since 2015, delivering unexpected and uplifting messages to passers-by.
About Margaret:
Margaret is a collective of cultural experts who specialise in communications and content creation. They curate and promote credible, culturally relevant projects that build communities and have positive impact.
*In booking a ticket, you are opting into the Fora Events mailing list. We would like to keep you informed about our upcoming events, but you will have the opportunity to unsubscribe from these emails at any time.
Date And Time
Thu, 11 March 2021
09:00 - 00:00
Location
Online Event