Thank you for your message, someone from the team will be in touch very soon.
Page Title
Jul
07
Mindful Drinking, Presented by Fora x Club Soda
Free
Description
How to Be a Mindful Drinker with Dru Jaeger and Laura Willoughby
Club Soda co-founders and authors of How to Be a Mindful Drinker
Faced with the realities of Covid-19, lots of people are taking practical steps to improve their health and wellbeing. Mindful drinking can be a big part of that. Fuelled by a new wave of low and no alcohol drinks available in pubs and supermarkets, more and more people are opening up about moderating their drinking habits or even going alcohol-free.
But how do you actually go about changing your drinking habits?
Mindful drinking offers some straightforward tools and techniques to change your drinking, whether you want to cut down, take a break or even quit for the longer-term. If you've been worried about your lockdown drinking, get a better night's sleep, increase your focus or reduce your anxiety, you can make changes that will really last.In this short workshop, you'll hear from Dru (a moderate drinker) and Laura (alcohol-free for eight years) about what they've learned about mindful drinking. Based on behaviour change science, you'll pick up some practical tips and tricks to help you change your drinking, your way.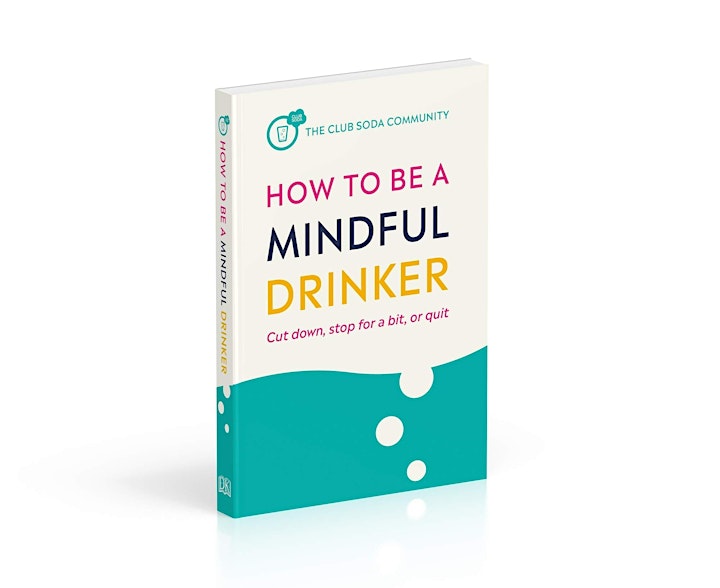 About Club Soda
Over the past few years, Club Soda has grown from an idea into a Mindful Drinking Movement™ with members all over the world, supported by a small and busy staff team. We're all mindful drinkers – some of us moderate and some of us don't drink alcohol at all. And we'd love to hear from you.
Club Soda is a social business. We're inspired by behaviour change science and our own experiences of changing our drinking. And we're always looking for new ways to make it easier for people to become mindful drinkers, including by working with venues and drinks brands. If you share our passion to create a world where nobody feels out of place if they're not drinking alcohol, get in touch.
Date And Time
Tue, 7 July 2020
19:00 - 20:00
Location
Online Event