Thank you for your message, someone from the team will be in touch very soon.
Page Title
Mar
08
The accidental hostage negotiator | Amazing Lives podcast
Free
Description
The inspiring true story of courage. The Amazing Lives podcast speaks to Antoinette Tuff; the woman who prevented a mass school shooting.
International Women's Day marks the launch of a new audio partnership between BALANCE and Fora: 'The Amazing Lives' podcast. This podcast interviews people from around the world who have incredible and inspiring life stories to share: Stories of challenge and change; Stories of mental fortitude and resilience; Stories of compassion and kindness. We talk to people whose life experiences have taught them valuable lessons about personal growth and societal betterment that we can all learn from.
We launch the podcast with a livestreamed recording hosted by BBC Radio London's Jumoké Fashola, with special guest Antoinette Tuff. Antoinette became an accidental hostage negotiator when a gunman entered an elementary school in Georgia, USA.
"The first words I heard were, 'today everybody dies.' That's when I looked up and saw him standing there with an AK-47 in his hand."
On 19 August 2013, Antoinette Tuff from Decatur, Georgia, was a severely depressed school bookkeeper, devastated by the break-up of her 33 year-long marriage. As a single mother, she was now faced with the daunting challenge of raising a son with multiple disabilities and a daughter in law school while facing bankruptcy.
The next day, her life changed forever. She managed to prevent a mass shooting.
Antoinette now gives talks all over the world teaching people the three Cs of how to negotiate your way through a crisis - stay 'calm, confident and compassionate'. She recently launched her Living On Purpose Program which teaches women how to be bold, brave and fearless and keep themselves safe in any situation.
Agenda and learning outcomes:
• Hear the inspiring story of an ordinary woman battling her demons who became extraordinary.
• Retrace the events that occurred before and during the mass shooting and how Antoinette managed to negotiate using intuition, emotional intelligence and empathy.
• Hear about Antoinette's learnings from the situation and how she now inspires, educates and motivates audiences with her real-life story.
Benefits of attending the session:
• Feel inspired by this amazing real-life story of courage and using negative experiences for the better.
• Realise that the tools we need in a time of crisis are often already within us – we just need to harness them.
• Learn important negotiation skills.
• Feel empowered to effect real change with courage and empathy.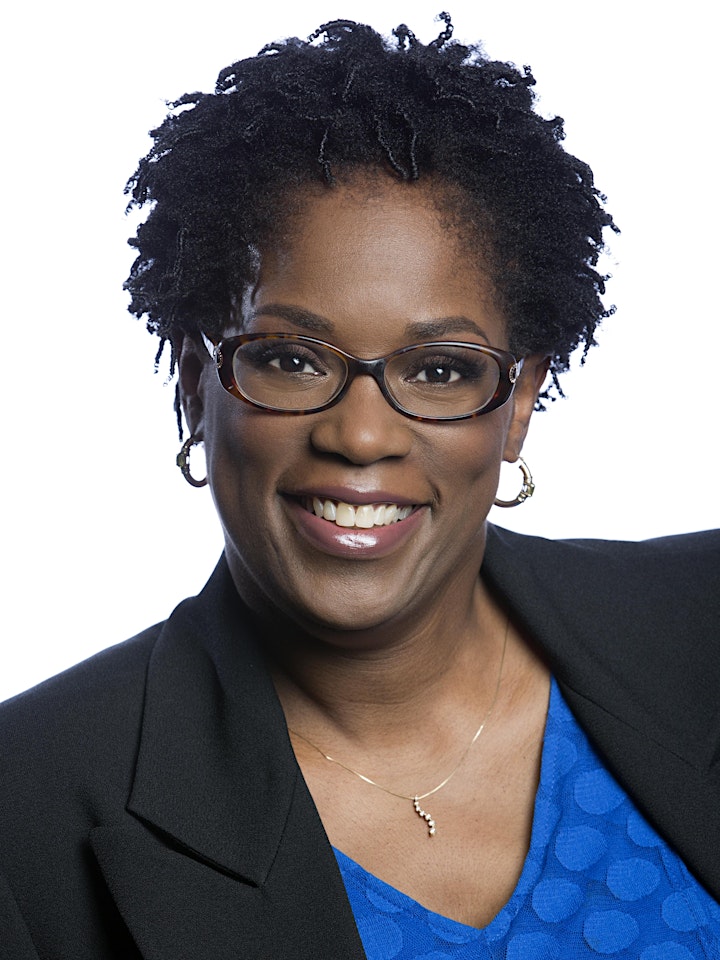 About Antoinette Tuff
Antoinette Tuff is passionate about keeping the workplace and schools psychologically safe environments by using her "Tuff Tactics Techniques. As the result of Antoinette being held hostage in a diverse and inclusive environment with a gunman, she is committed to restoring, revitalising and reconnecting corporations with their leadership teams and employees, by bringing them back to the heart of the corporation where everyone can feel appreciated and valued.
On 19 August 2013, Antoinette Tuff was a school bookkeeper, severely depressed because her husband of 33 years had recently left. She, now, as a single mum, was faced with the daunting challenges of raising a son with multiple disabilities and a daughter in law school. Never did she think that she would become a hero saving more than1,000 lives, a best-selling author, an international celebrity, an expert on community safety, the Founder and CEO of a non-profit, Kids on the Move for Success or a guest of Michelle Obama at the State of the Union Address.
The next day, her life changed forever. Antoinette, an accidental hostage negotiator, used her experiences with challenging life issues to successfully convince an armed gunman, who entered the Ronal E. McNair Discovery Learning Academy, to give her his AK-47. This is the only school active shooter situation in the US that ended without death or injury to students, faculty, parents or shooter himself. Experience hostage negotiators, law enforcement and community leaders praised her intuitive, yet textbook, hostage negotiations.
As a speaker, Antoinette shares how her everyday crisis management techniques using Tuff Tactics apply to a wide variety situations, both large and small. Attendees in her audiences members will learn how stressful incidents in their everyday life can be leveraged as an asset when dealing with difficult interpersonal relationships, heated customer interactions or if they find a gun pointed in their direction. Her crisis management presentation with Conversation in the Crosshairs is designed to complement structured crisis situations and relationship training utilised by security, human resource and legal teams.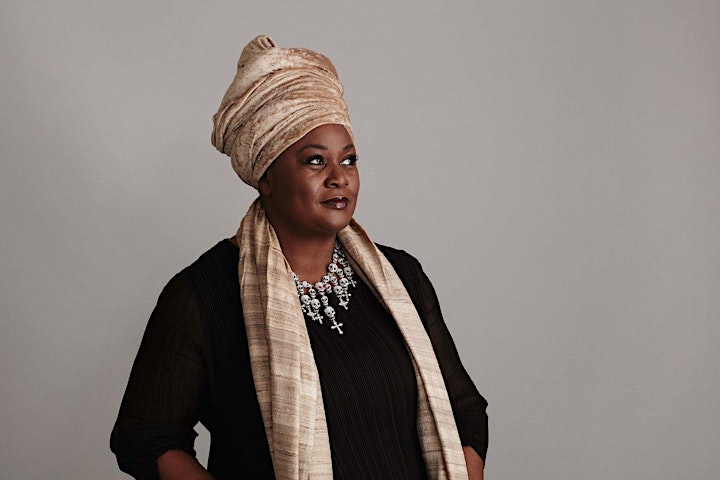 About Jumoké Fashola
Jumoké currently presents J to Z on BBC Radio 3 and Inspirit with Jumoké Fashola, BBC Radio London's Sunday Breakfast magazine programme. She presented The Ronnie Scott's Radio Show on Jazz FM. Other radio credits include, Late Show (BBC London 94.9fm) You and Yours (Radio 4) Pause for Thought (Radio 2), Everywoman (BBC World Service), Good Morning Sunday (Radio 2). Her TV credits include the Holiday Programme (BBC1), Summer Holiday (BBC1) Summer Praise (BBC1).
*In booking a ticket, you are opting into the Fora Events mailing list. We would like to keep you informed about our upcoming events, but you will have the opportunity to unsubscribe from these emails at any time.
Date And Time
Mon, 8 March 2021
18:00 - 00:00
Location
Online Event