Block Out Self-Doubt Masterclass with F*ck Being Humble
Join us this Mental Health Awareness Week: change your perspective, improve your confidence and embrace the opportunities in front of you.
How to block out self-doubt
Do you struggle with imposter syndrome? Do you talk yourself out of an opportunity before you've even tried it? Do you lack confidence in your career and wish you were more vocal about your skills when you need to? F*ck Being Humble understand how paralysing self-doubt can be, at all stages of your career. This masterclass acts as a guide on practical ways to change your perspective, improve your confidence and embrace the opportunities in front of you.
You deserve to have success in your career and shouldn't let anyone or anything stop you from claiming it.
During the workshop you'll learn:
How to identify barriers that are hindering your progress
How to learn and develop from feedback
How to not let labels limit you
How to believe in yourself and your worth
How to find motivation and support
How to not let failures define you
How to perservere, even when times are tough
The first 10 attendees will receive a copy of Founder, Stefanie Sword Williams' book, F*ck Being Humble: Why self-promotion isn't a dirty word.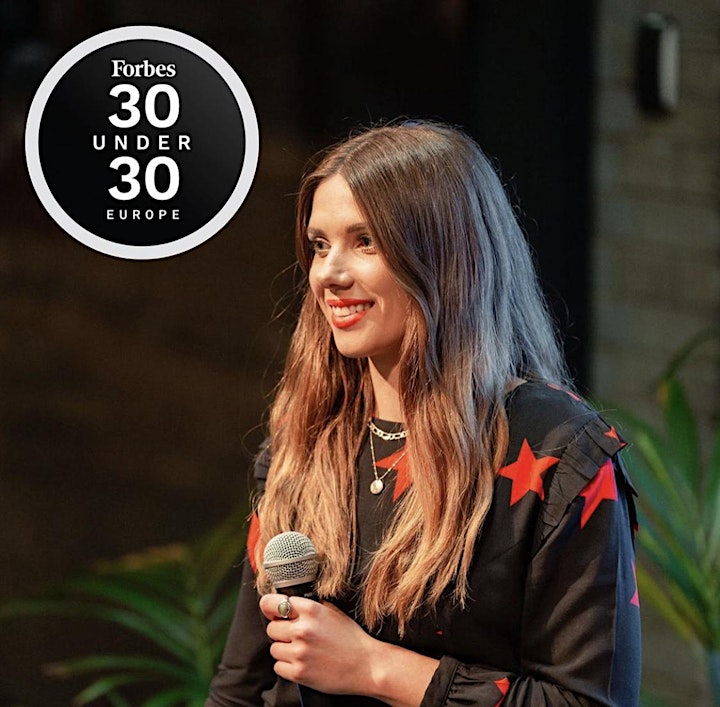 ABOUT Stefanie Sword Williams, Founder, Public Speaker and Author of F*ck Being Humble
Stefanie Sword Williams is the founder and author of F*ck Being Humble. She created the business to encourage individuals to be unapologetically proud of their achievements and overcome the fear of self-promotion. Listed in Forbes 30 Under 30 in Europe, Stefanie has delivered workshops for global brands including: Unilever, Google, Puma, Microsoft, Innocent, Vodafone, The Guardian, the BBC and spoken at conferences such as Cannes Lions Festival and D&AD New Blood. In 2020 Stefanie released her first book 'F*ck Being Humble: Why self-promotion isn't a dirty word' and also delivered a TEDx Talk on why the world needs to be a little less humble.
Most recently she became a Fellow of the Royal Society of Arts, following the significant contribution to social impact she has made since founding F*ck Being Humble. Stefanie always strives to shine a light on inspiring talent and does this through her monthly radio show on foundation.fm where she interviews trailblazers who deserve the spotlight. In 2022 Stefanie launched a community platform 'This Might Help' offering guidance, reassurance, and peer-to-peer support to people who are helping others through mental health issues, sexual assault, and trauma. Stefanie hopes to close the 'support gap' in the mental health industry that is currently not being catered to by sourcing useful resources and creating original content that can support carers.
Event timings:
6.00 - Doors open
6.30 - Workshop
7.30 - Q&A
8.00 - Close
8.00 - Drinks and networking
*Please note that filming/photography will be taking place on-site for the duration of this event for promotional and archival purposes. The photographs and recordings made are likely to appear on our website and social platforms. If you would prefer not to be photographed please let Fora know on arrival to the event.
*In booking a ticket, you are opting-in to the Fora Events mailing list. We would like to keep you informed about our upcoming events, but you will have the opportunity to unsubscribe from these emails at any time.
Block Out Self-Doubt Masterclass with F*ck Being Humble
Date and Time:
Tuesday, 17th May 2022
17:00 - 19:00
---