Money Making Masterclass with F*ck Being Humble
Join us as we get down to the nitty gritty and chat salaries, negotiation and feeling undervalued.
Let's talk about money. The one thing we never want to talk openly about and consequently end up spending the majority of our careers being underpaid and undervalued. We've all been there right?! Navigating your way through the mind-field of day rates, negotiating higher salaries and proving your self-worth is never easy at any age, particularly when no one ever teaches you how! So it's time we took a bit of Rhianna's attitude and claim our worth.
During the workshop you'll learn how to:
How to document your achievements
How to communicate your business value
Tactics for negotiating salaries and day rates
How to respond to bad news
Managing your emotions and body language
How to spot good/bad opportunities
How to follow up on money chats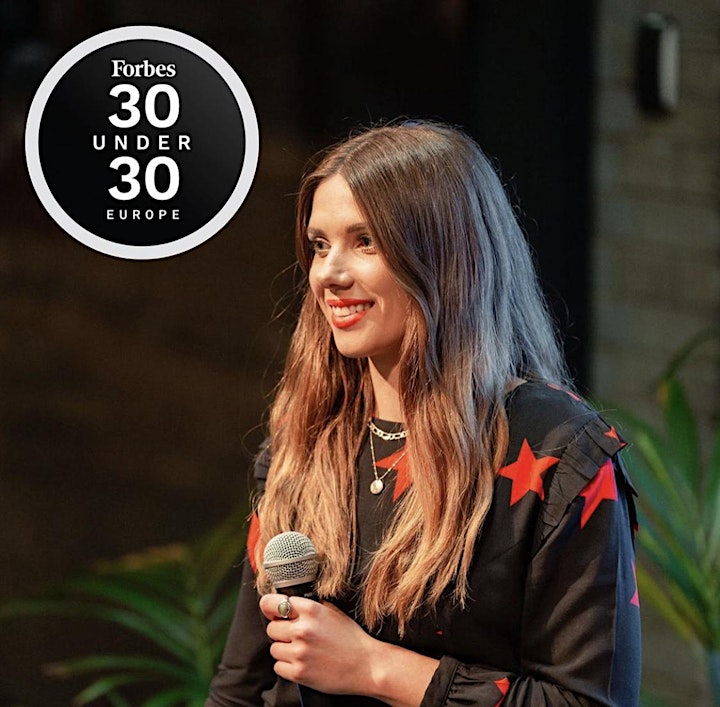 ABOUT Stefanie Sword-Williams, Founder, Public Speaker and Author of F*ck Being Humble
Stefanie Sword-Williams is the founder and author of F*ck Being Humble. She created the business to encourage individuals to be unapologetically proud of their achievements and overcome the fear of self-promotion. Named as Forbes 30 Under 30 in Europe, she has delivered workshops for global brands including Unilever, Google, Puma, Microsoft, Innocent, Vodafone, The Guardian, The BBC and spoken at conferences such as Cannes Lions Festival and D&AD New Blood. In 2020 Stefanie released her first book 'F*ck Being Humble: Why self-promotion isn't a dirty word' and also delivered a TEDx Talk on why the world needs to be a little less humble.
Most recently she became a Fellow of the Royal Society of Arts following the significant contribution to social impact she has made since building F*ck Being Humble. Stefanie always strives to shine a light on inspiring talent and does this through her monthly radio show on foundation.fm where she interviews trailblazers who deserve the spotlight. In 2022 Stef launched a community platform 'This Might Help' offering guidance, reassurance and peer-to-peer support to people who are helping others through mental health issues, sexual assault, and trauma. Stefanie hopes to provide close the 'support gap' in the mental health industry that is currently not being catered to by sourcing useful resources and creating original content that can support carers.
Event timings:
6.00 - Doors open (and so does the complimentary bar...)
6.30 - Workshop
7.30 - Q&A
8.00 - Close
*Please note that filming/photography will be taking place on site for the duration of this event for promotional and archival purposes. The photographs and recordings made are likely to appear on our website. If you would prefer not to be photographed please let Fora know on arrival to the event.
*In booking a ticket, you are opting into the Fora Events mailing list. We would like to keep you informed about our upcoming events, but you will have the opportunity to unsubscribe from these emails at any time.
ALL TICKET PROCEEDS WILL GO TO OUR PARTNERED CHARITY, MAGIC BREAKFAST.
Magic Breakfast provides healthy school breakfasts to children at risk of hunger in disadvantaged areas of the UK. Today Magic Breakfast provides healthy breakfasts to over 200,000 children in England and Scotland during normal term time, in over 1000 primary, secondary and Special Educational Needs schools, plus Pupil Referral Units.
https://www.magicbreakfast.com
Money Making Masterclass with F*ck Being Humble
Date and Time:
Wednesday, 27th July 2022
17:00 - 19:30
---