Pitching and Public Speaking Masterclass with F*ck Being Humble
Whether it's for a pitch, internal meeting, or to a large audience we'll give you all the techniques you need to captivate your viewers.
Pitching and Presenting Masterclass
Public speaking can be intimidating for many which is why we've created a workshop dedicated to helping you feel more confident with presenting. Whether it's for a pitch, internal meeting, or to a large audience we'll give you all the techniques you need to captivate your viewers and make them remember you. The sooner you can learn how to present confidently the easier it will be to perfect your own approach to storytelling.
During the workshop you'll learn how to:
Select a personal speaking style that works for you and what you're trying to achieve
Structure the narrative of your presentation and clearly communicate your content
Bring to life your points with exciting visuals, storytelling techniques and formats
Present verbally with pride, both in person and online to a range of different people
How to mentally prepare before a presentation and make yourself feel more at ease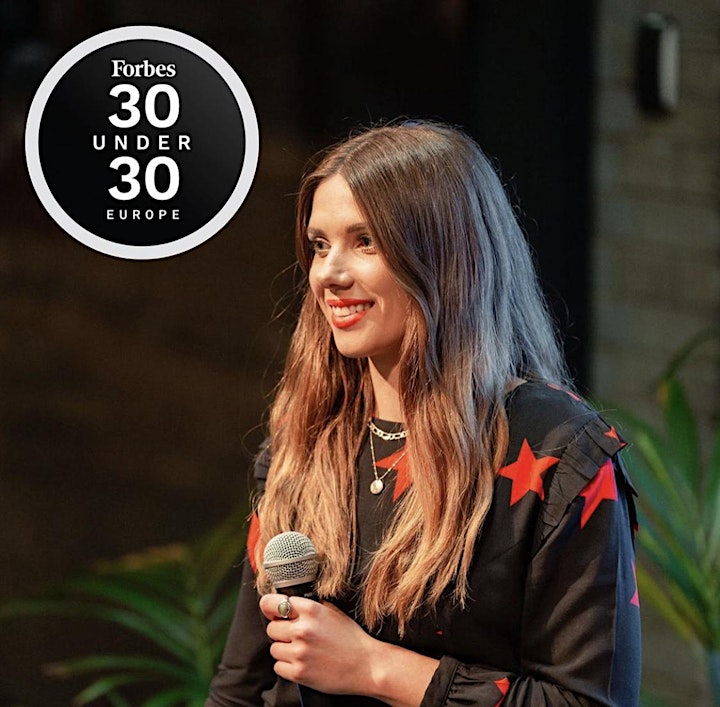 ABOUT Stefanie Sword-Williams, Founder, Public Speaker and Author of F*ck Being Humble
Stefanie Sword-Williams is the founder and author of F*ck Being Humble. She created the business to encourage individuals to be unapologetically proud of their achievements and overcome the fear of self-promotion. Named as Forbes 30 Under 30 in Europe, she has delivered workshops for global brands including Unilever, Google, Puma, Microsoft, Innocent, Vodafone, The Guardian, The BBC and spoken at conferences such as Cannes Lions Festival and D&AD New Blood. In 2020 Stefanie released her first book 'F*ck Being Humble: Why self-promotion isn't a dirty word' and also delivered a TEDx Talk on why the world needs to be a little less humble.
Most recently she became a Fellow of the Royal Society of Arts following the significant contribution to social impact she has made since building F*ck Being Humble. Stefanie always strives to shine a light on inspiring talent and does this through her monthly radio show on foundation.fm where she interviews trailblazers who deserve the spotlight. In 2022 Stef launched a community platform 'This Might Help' offering guidance, reassurance and peer-to-peer support to people who are helping others through mental health issues, sexual assault, and trauma. Stefanie hopes to provide close the 'support gap' in the mental health industry that is currently not being catered to by sourcing useful resources and creating original content that can support carers.
Event timings:
6.00 - Doors open (and so does the complimentary bar...)
6.30 - Workshop
7.30 - Q&A
8.00 - Close
*Please note that filming/photography will be taking place on site for the duration of this event for promotional and archival purposes. The photographs and recordings made are likely to appear on our website. If you would prefer not to be photographed please let Fora know on arrival to the event.
*In booking a ticket, you are opting into the Fora Events mailing list. We would like to keep you informed about our upcoming events, but you will have the opportunity to unsubscribe from these emails at any time.
ALL TICKET PROCEEDS WILL GO TO OUR PARTNERED CHARITY, MAGIC BREAKFAST.
Magic Breakfast provides healthy school breakfasts to children at risk of hunger in disadvantaged areas of the UK. Today Magic Breakfast provides healthy breakfasts to over 200,000 children in England and Scotland during normal term time, in over 1000 primary, secondary and Special Educational Needs schools, plus Pupil Referral Units.
https://www.magicbreakfast.com
Pitching and Public Speaking Masterclass with F*ck Being Humble
Date and Time:
Wednesday, 14th September 2022
17:00 - 19:30
---