Restore22: The Sunday Assembly with Sanderson Jones
A bit like church - create meaningful connections in this totally secular environment, inclusive of all – no matter your beliefs.
Sunday Assembly was created by Sanderson Jones and Pippa Evans, two comedians who were on their way to a gig in Bath when they discovered they both wanted to do something that was a little like church but totally secular and inclusive of all – no matter what they believed. Now, there are over 40 Sunday Assemblies around the world, operating independently, where people sing songs, hear inspiring talks, and create community together in a family-friendly and inclusive setting. The goal is for each and every member of the community to feel welcome and valued, and to live their lives to the fullest.
Live Better: Providing inspiring, thought-provoking and practical ideas that help people to live the lives they want to lead and be the best people they can be.
Help Often: Assemblies are communities of action, building lives of purpose, encouraging us all to help anyone who needs it to support each other.
Wonder More: Hearing talks, singing as one, listening to readings and playing games to help us to connect with each other and the awesome world we live in.
`
Fora | Restore22
A wellness festival for the mind, body, and soul.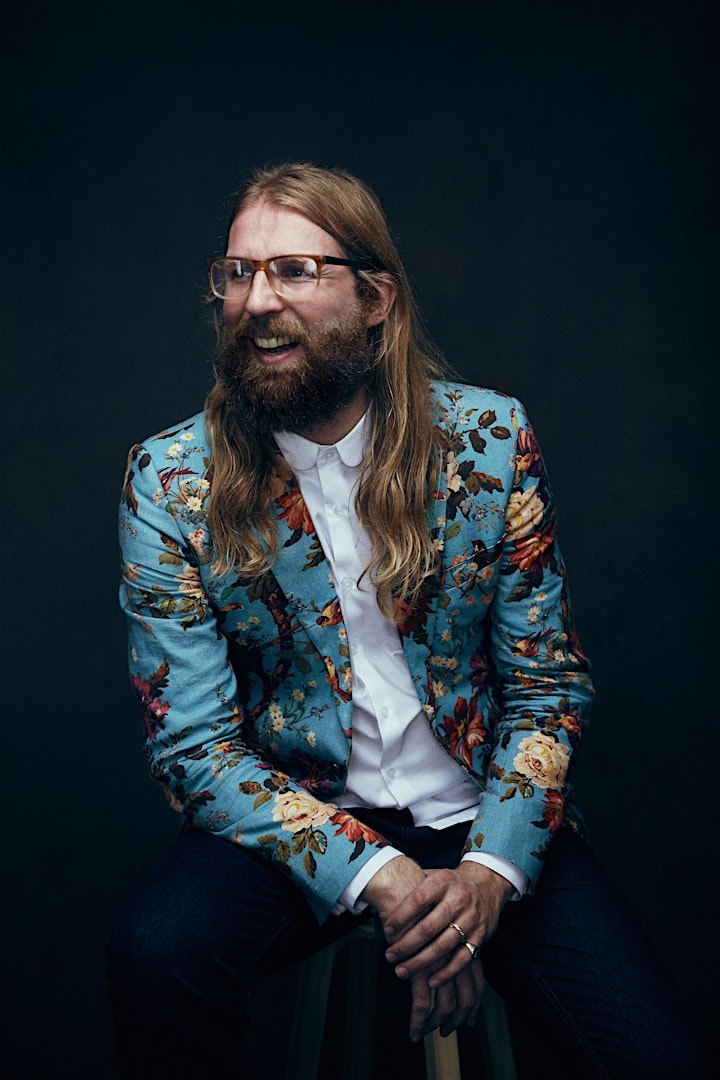 ABOUT SANDERSON JONES
Speaker and consultant Sanderson Jones combines expert content, with a performance background, to create uplifting, transformative and emotionally impactful events that have to be experienced to be believed.
Sanderson is the leading expert in the lessons that everyone can learn from spiritual communities and congregations. In 2013 he founded Sunday Assembly – a worldwide movement of secular congregations – Since then the charity has served over 200,000 participants, with communities across the world.
What makes Sanderson truly unique is his performance background; prior to Sunday Assembly he was a professional stand-up comedian, with 5 star shows at the Edinburgh Fringe and the Sydney Opera House.
Now a thought-leader, award-winning social entrepreneur and founder of a worldwide movement of secular congregations, his expertise is relevant to creativity, the future of work and remote working structures; uncertainty, leadership and wellbeing.
ALL TICKET PROCEEDS WILL GO TO OUR PARTNERED CHARITY, MAGIC BREAKFAST.
Magic Breakfast provides healthy school breakfasts to children at risk of hunger in disadvantaged areas of the UK. Today Magic Breakfast provides healthy breakfasts to over 200,000 children in England and Scotland during normal term time, in over 1000 primary, secondary and Special Educational Needs schools, plus Pupil Referral Units.
https://www.magicbreakfast.com
*Please note that filming/photography will be taking place on site for the duration of this event for promotional and archival purposes. The photographs and recordings made are likely to appear on our website. If you would prefer not to be photographed please let Fora know on arrival to the event.
**In booking a ticket, you are opting into the Fora Events mailing list. We would like to keep you informed about our upcoming events, but you will have the opportunity to unsubscribe from these emails at any time.
Restore22: The Sunday Assembly with Sanderson Jones
Date and Time:
Sunday, 2nd October 2022
10:00 - 12:00
---